Memory Care in St Simons Island, GA
Marsh's Edge is on upscale Memory Care, Dementia Care and Alzheimer's Care retirement community. A move to Marsh's Edge means access to an array of care services all under one roof. You will never have to go through a move again.
St Simons Island Memory Care at Marsh's Edge is designed for one purpose – to help our residents enjoy their families and friends and remain independent and happier as they age!
Marsh's Edge offers additional services and amenities such as:
Providing care in a luxury apartment home
Developing a curated social and dining lifestyle that encourages families to visit often
Offering an all-inclusive, transparent pricing model that's easy to understand and allows our families to plan long-term
Housing a continuum of services under one roof so future moves can be avoided
In short, not only do we have we have multiple levels of care, we have multiple levels fun. St Simons Island, we are glad to be your neighbor.
Memory Care pricing click here.
Marsh's Edge's approach to Alzheimer's Care is innovative and person-centered. Located in The Retreat and staffed by a Registered Nurse 24 hours a day, 7 days a week, our residents benefit from a team of dedicated caregivers, family-style dining and a safe environment designed to keep residents engaged in their surroundings.

We know caring for a loved one with Alzheimer's or dementia can be difficult. Our approach gives family members peace-of-mind, while providing a platform for loved ones to grow and thrive. By participating in our Wellness Program, members gain access to WAVES, an Argentum "Best of the Best" award winner. WAVES combines the therapeutic benefits of warm water with low-impact, aerobic activity as skilled caregivers guide residents through a series of exercises. The program has been shown to reduce anxiety, and improve appetite and sleeping patterns for participants.

Our comprehensive Wellness Program, choice of fine dining and personalized approach to Alzheimer's care promotes dignity and a sense of purpose for members. We can't control life's challenges, but Alzheimer's and Memory Care at The Retreat helps members live well while ensuring their future needs are met with grace and respect.
Spacious studio apartments with granite counters, wood cabinets and tiled, private bathrooms
A secured courtyard for outdoor enjoyment
A choice of indoor common areas
Personalized care plans
Housekeeping, laundry and linen service
Medication management
24/7 on-site Registered Nurse
Medication management
Assistance with the activities of daily living
Program activities overseen by licensed nurse with special training in dementia related conditions
Living With Alzheimer's and Dementia Blog Series
Understanding that your loved one may have a form of dementia can be a difficult and trying time. While there is no single test that can diagnose a person, it's vital to identify and become aware of the symptoms attributed to dementia. There are various cases of dementia and on average, Alzheimer's accounts for 60 to 80 percent of cases, while Vascular dementia (which occurs after a stroke) is the second most common form.
To learn more about dementia care, check out our blog series covering everything from Identifying Alzheimer's to Making a Successful Transition into Memory Care.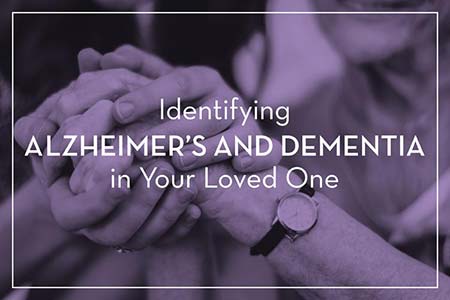 St. Simons Island Memory Care at Marsh's Edge Retirement Community